RoVi
Sicilia Grillo Insolia DOC BIO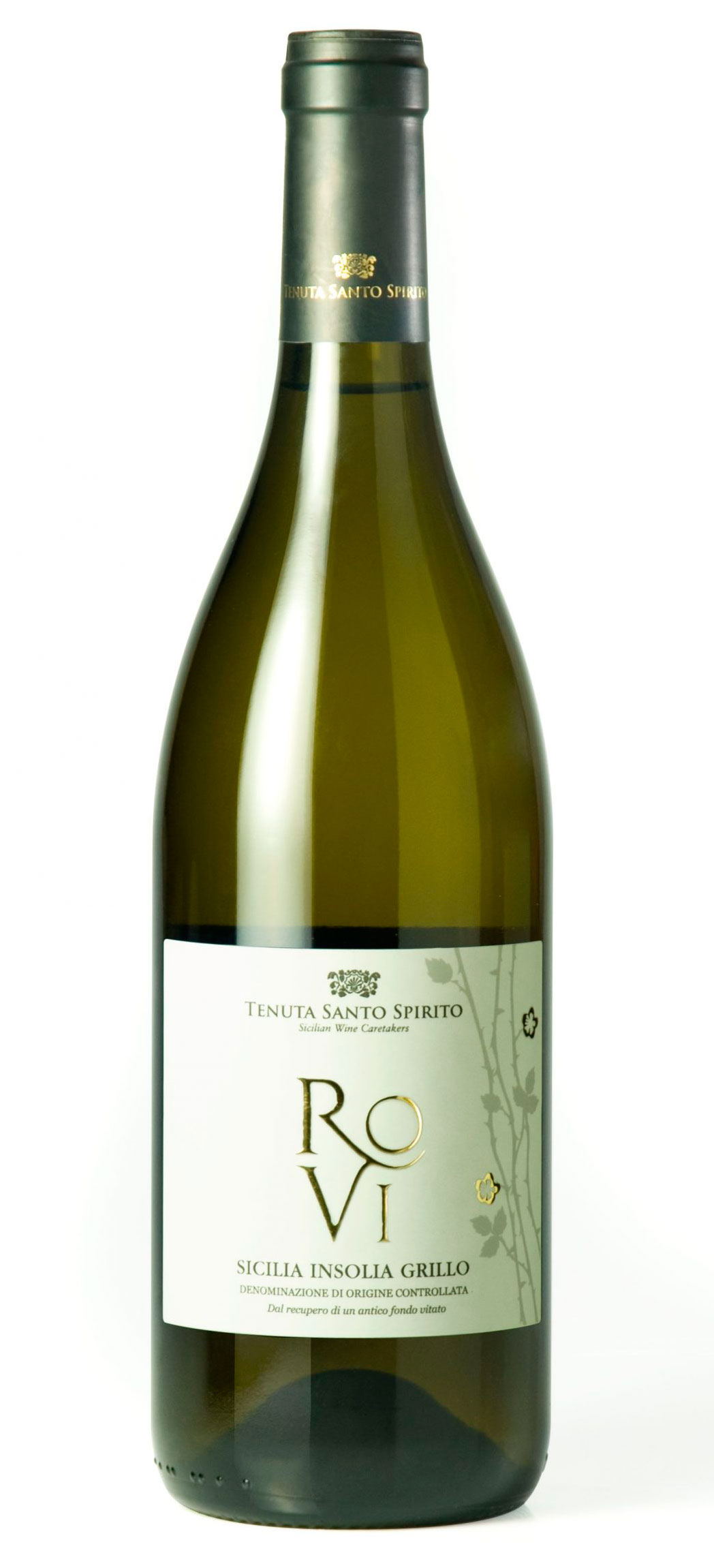 Sicilian pleasantness and drinkability
Our Rovi D.O.C. Sicilia is a special tribute to Romina and Vincenzo, the driving forces of our dream come true; it symbolise our countryside, gentle and fierce at the same time. RoVi is the result of the selection of our best grapes Insolia and Grillo, hand-picked carefully and strictly at the night just to preserve their intrinsecal properties. An elegant wine, with a strong personality and versatility. A white wine which deserves to amaze the palate for the joyful salinity, with a dry finish.
Denomination: Sicilia Grillo Insolia DOC BIO
Blend: 50% Insolia – 50% Grillo
Altitude: 656 ft. a.s.l
Solar exposition: West – South/west
Terroir: Deep, bright-coloured, calcareous, loose and welldrained, lightly sub-alcaline
Vine training system: Guyot
Average life of grapevines: 4 years
(Grapevine) Vine density: 4000 gv/Ha
Vinification: In white
Fermentation: Made in stainless steel under monitored temperature
temperature Temperature: 12/15°C
Period of fermentation: 20 days
Elevage: 6 months in stainless steel vat
Tasting note: A pale yellow with green glare. The nose is alive with white fruits and orange blossoms. The palate is balanced, the salinity and a strong freshness support the dry and pleasant finish.
Alcohol(percentage contents): 12,00 – 12,50 %
Total acidity: 6,00 – 7,00 g/l
Sugars left: 3,00 – 4,00 g/l
Total dry extract: 20,00/25,00 g/l
pH:2,60 – 2,80