Le Lune
IGT Terra Siciliane Sparking Wine BIO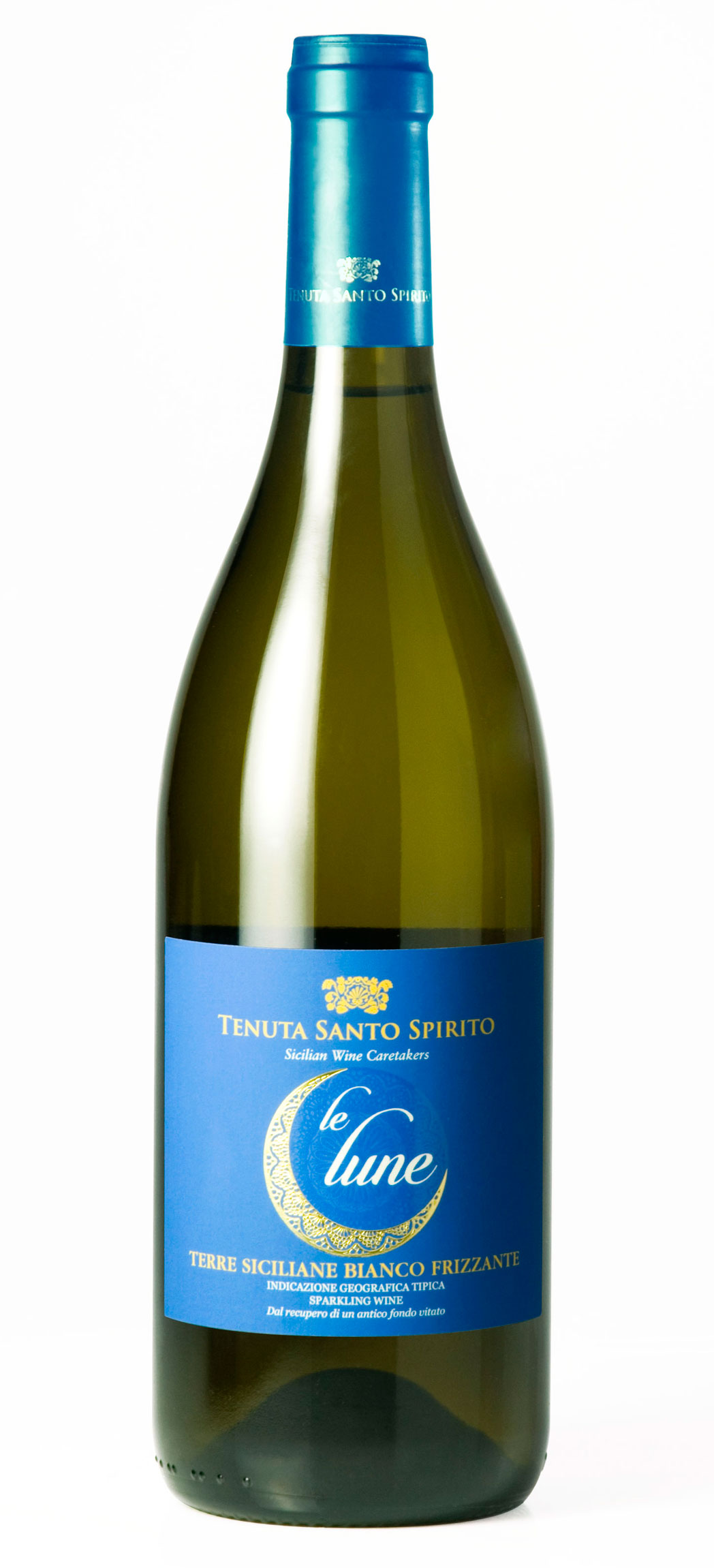 Sicilian pleasantness and drinkability
Le Lune I.G.T. Terre Siciliane is born with a purpose: create an emotional sparkling white wine.
forti emozioni. Therefore, to guarantee the quality of the grapes at its best, it's here. Obviously, our Insolia and Grillo are hand-picked at night. The Charmat method allows to fully taste the sparkling notes, without being intrusive for the other tasting notes of white fruits. The palate is amazed by them and the finish is harmonic and clean.
Denomination: IGT Terre Siciliane Sparking Wine BIO
Blend: 50% Insolia – 50% Grillo
Altitude: 656 ft. a.s.l
Solar exposition: West – South/west
Terroir: Deep, bright – coloured, calcareous, loose and welldrained, lightly sub-alcaline
Vine training system: Guyot
Average life of grapevines: 4 years
(Grapevine) Vine density: 4000 gv/Ha
Vinification:In white
Fermentation: Made in stainless steel vat
Temperature: 12/15°C
Period of fermentation: 20 days
Elevage: 4 months in stainless steel vat, Second fermentation in autoclave (Charmat Method)
Tasting note: A pale yellow with green glure. The nose is pervaded with notes of exotic fruits and white pear. To the palate is salty, and shows a well-balanced acidity which support the sparkling and complete finish.
Alcohol(percentage contents): 12,00 – 12,50 %
Total acidity: 6,00 – 6,50 g/l
Sugars left: 3,00 – 4,00 g/l
pH:2,60 – 2,80