Virgo
Extra Virgin Olive Oil Monti Iblei DOP BIO subarea Valle dell'Irminio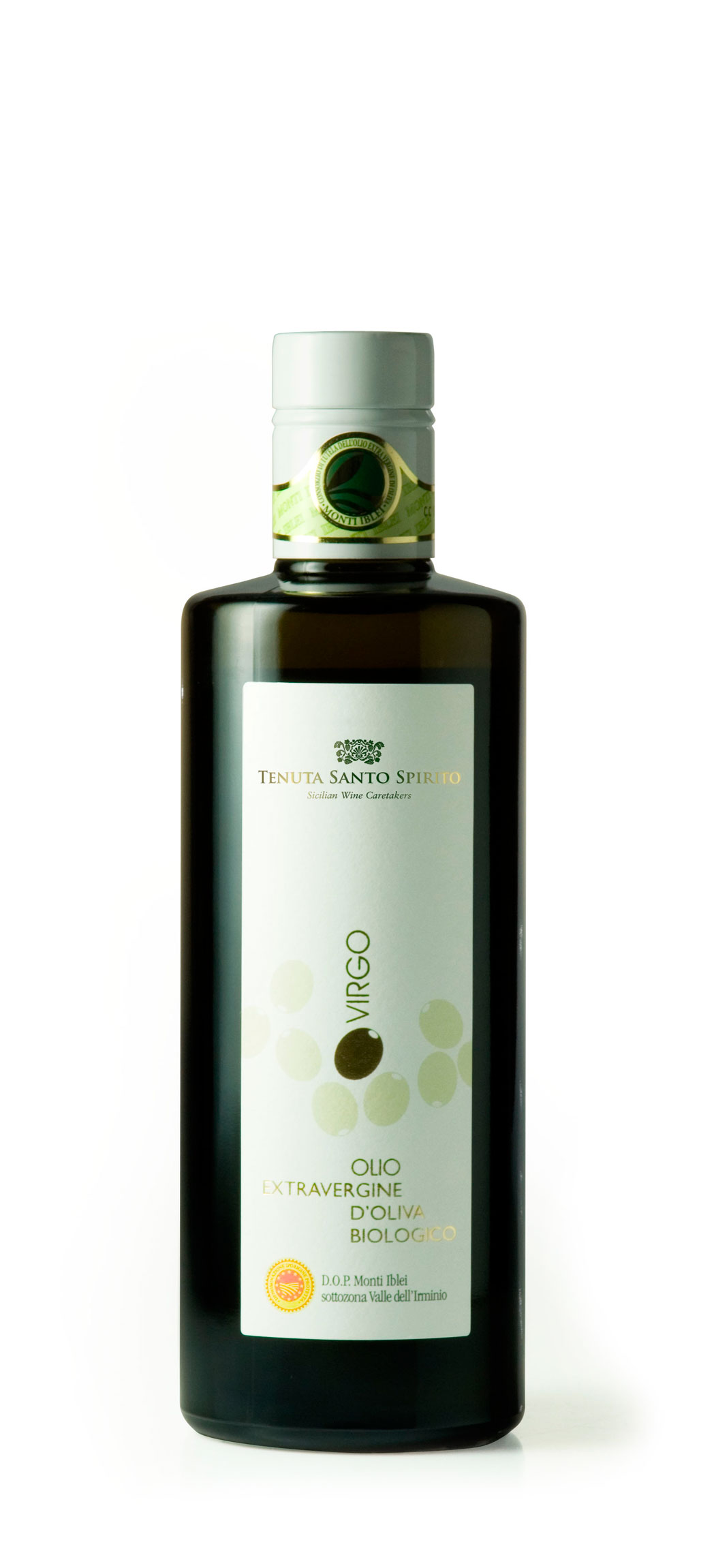 Pure expression of territory
Our extra-virgin olive oil D.O.P. "Monti Iblei" is born in Vittoria, in the countryside of Ragusa and follows a very meticulous production specification, typical of the D.O.P. production area.
The harvest of olives, strictly hand – picked, and the immediate transformation process of them within a couple of hours,
allow us to extract an olive oil defined by a pleasant harmony and nature.
The breeding of olives, such as the entire farm and winery, is based on the principles of biological agriculture which we are certified since 2017. We are also involved in a certified path of sustainability we will obtain in this year.
We named our extra-virgin olive oil Virgo, as the latin word which symbolise the virginity.
This olive oil combines well with marinated fish, main courses like fish and white meats.
It would be perfect to taste just with a selectioned flours bread as an entreè.
Denomination: Extra Virgin Olive Oil Monti Iblei DOP BIO subarea Valle dell'Irminio
Cultivar: Moresca, Tonda Iblea, Nocellara Etnea
Altitude: 656 ft a.s.l
Solar exposition: West – South/west
Terroir: Deep, bright-coloured, calcareous, loose and welldrained, lightly sub-alcaline
Training System: Traditional
Age of olives: From 7 to 100+ years
Density: 195 plants/Ha
Extraction: After hand-picking and washing, cold pressing and centrifugation
Tasting notes: A bright green colour. The nose is harmonic and delicate, empowered
by notes of freshly mowed herb, tomato and lettuce. The palate is soft and broad, pervaded by medium intensity notes of
of tomato and clean balsamic notes. Bitterness and spicyness well – balanced and never too intrusive.
Energy: 824 kCal/3389 Kj
Acidity (oleic acid): 0,29 %
Polifenols:170 mg/kg