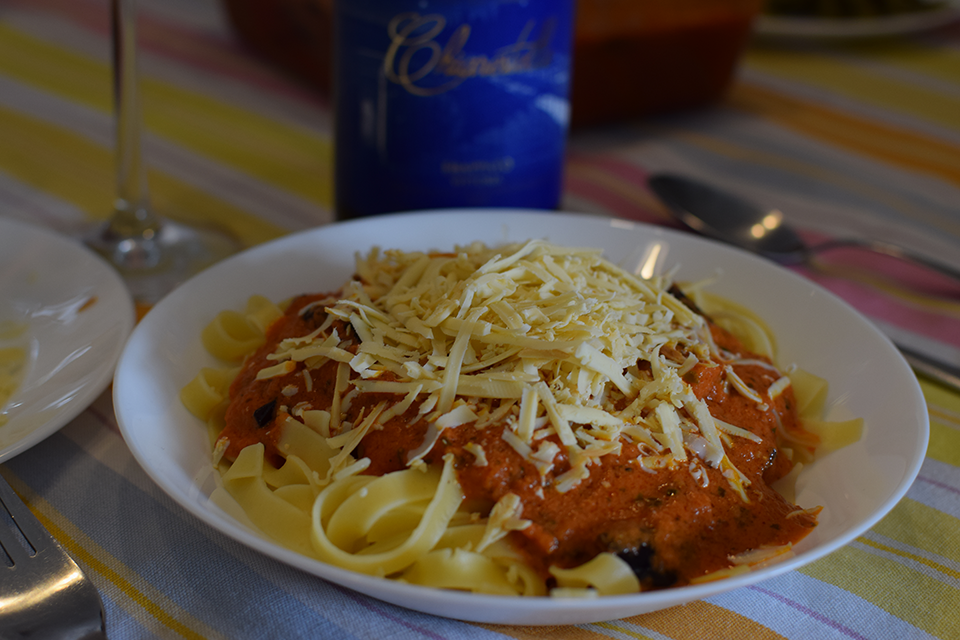 Frappato is a very old vine, typical of the area of Ragusa and its surroundings, of which we have certain news only from the seventeen Century. Even its true origin is uncertain, it can be considered in all respects a native vine of our production area. Usually the Frappato is vinified in together with the Nero d'Avola, Sicilian indigenous vinegrape now famous all over the world, to give birth to the famous and outstanding Cerasuolo di Vittoria, but nowadays is more and more often found vinified in purity.
Vinified in purity gives a surprisingly fresh wine, bright ruby red, very pleasant to drink, very fruity, with mainly hints of cherry, raspberry, blackberry, all embellished with a small spicy touch. In the mouth it is medium-bodied, with soft and balanced tannins, harmonious, savory, and a very slight touch of minerality. There are very few wines in the world as versatile as the Frappato di Vittoria in the area of pairings.
Mixed grills, game, fish soups, vegetable and fish cous cous, or vegetables and meat, meats and cheeses typical of the territory, first light dishes but also with very tasty sauces.
Ingrendienti per 4 persone:
750ml di passata di pomodoro biologico:
1 piccola acciuga;
1 piccola cipolla;
1 melanzana;
Olio q.b.;
Origano q.b.;
Peperoncino q.b.;
4 cucchiai di pesto alla genovese (o simili);
1 piccola confezione di panna da cucina;
320 gr. Di tagliatelle all'uovo;
160 gr. Ricotta infornata;
Pulite la melanzana, tagliatela a cubetti e friggetela in olio di oliva extravergine. Una volta fritte, stendente le melanzane in un foglio di carta da cucina per alimenti per togliere l'eccesso di olio della frittura. Adesso bisogna preparare il soffritto. Tagliate finemente la cipolla, e mettette il tutto in una piccola pentola (grande quanto basta per contenere tutta la salsa). Mentre fate il soffritto di cipolla aggiungete anche l'acciuga e aiutandovi con una forchetta "scioglietela" nel soffritto.
Adesso è giunto il momento di aggiungere al soffritto anche la passata di pomodoro biologico, le melanzane fritte, l'origano, il peperoncino, il pesto alla genovese, e la panna da cucina. Girate il tutto e fate bollire la salsa per alcuni minuti. Adesso la salsa è pronta per essere utilizzata sulle vostre tagliatelle all'uovo, basterà grattugiare grossolanamente la ricotta infornata sulla salsa e… buon appetito!
Attenzione, la ricotta è già salata di suo quindi non aggiungere sale alla salsa, e non esagerare con il sale nell'acqua di cottura della pasta.